EVENT SOUND & LIGHTING SPECIALISTS
The D Jay Company / Event Sound & Lighting provides temporary Special Event Lighting and tent lighting for all types of special events including weddings, bar/bat mitzvahs and corporate events. Event lighting can be a wonderful addition to your affair and is often a necessary tool to bring out the beauty of your florist's decorations. We offer creative lighting ideas to enhance your affair and create the perfect atmosphere.
Event Sound & Lighting also provides Audio Visual Services and Electrical Power Distribution services. Our exceptional reputation is derived from our dedication to your affair, our attention to fine detail and our desire to always provide more than promised. Our goal is to provide professional and creative lighting and sound services for you, your guests and clients. We service California, Nevada, Arizona, and most of the western United States of America, and now….Maui!
The D Jay Company / Event Sound & Lighting provides all aspects of lighting from pin spotting table centerpieces to high energy dance floor lighting. Here are some examples of the services we provide:
Architectural lighting
Audio Visual Support
Band lighting
Centerpiece Lighting
Chandelier Lighting
Chinese paper lanterns
Color changing LED lighting
Decor Lighting
Illuminated truss towers
Intelligent moving lights
Party Lighting
Power Distribution
Tent lighting
Up lighting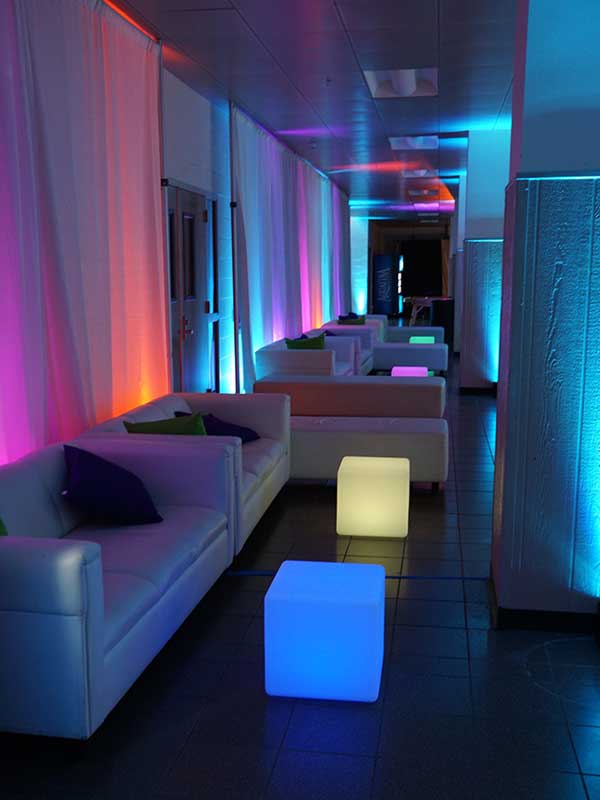 Package Options Include:
Unlimited black and white or color 2×6 prints
Professional Attendant to assist with photo booth
Box of props
Digital copy of images from the event
Personalized photo strips / custom graphic
Photo Guestbook
Video
Video is an innovative and fun way to capture your party's memories by recording a video with a personalized message to you. Something heartfelt and sweet, something off the wall and funny and, if your ears can handle it, guests can serenade you. The high-quality audio equipment will pick up every last note. We'll even compile all the videos on a DVD for you. If you can't decide between the photos or the video, do both. The D Jay Company can be combined with the classic Photo Booth photo experience.
Share
What's the point in taking amazing pictures if you can't instantly show them off to the world? The D Jay Company let's your guests email their photos and post them online to Facebook in a matter of seconds after stepping out of the Booth. Having The D Jay Company's Photo Booth at your party lets you and your guests show how awesome your event is as it's actually happening.
Green Screen
The D Jay Company's all new, seamless green screen experience takes the photo booth to places it has never been before. Just like how it's done in the movies, a green backdrop is installed in your Booth and when your guests snap their pictures, the green screen technology will replace the background with any image you would like. Take your guests anywhere in the world (or out of this world) by adding green screen to your Photo Booth experience.
Big Screen
Screen displays all the sweet, silly and fun pictures being taken throughout the night by projecting them onto a screen or around the room as well as showing them on the Booth's external monitor. This lets you create instant memories all of your guests can enjoy.
The D Jay Company offers Los Angeles, San Bernardino, Riverside, San Diego and Orange Counties. Photo booth rentals. What better way to make sure your guests remember a fun event than to take home a couple of crazy pictures! Our slim and sleek photo booth utilizes the latest technology and equipment to give you professional quality prints in a matter of seconds. Our photo booth rentals also utilize a touch screen making it extremely easy to use for guests of any age!
FAQ:
How does the booth work?
The booth is extremely easy to use. Hop in, choose either black and white or color prints with the touch screen, and strike a pose! In about 10 seconds you will have 2 copies of professional quality 2×6 prints.
How long does it take to setup the booth?
It only takes us about 25 minutes to setup our booth, but we will be at your event about an hour before to ensure everything is working and there are no issues.
How many pictures can we take?
You can take unlimited pictures in the hours of provided service. We will always print doubles of all pictures too!
How many people can fit in the booth?
With the backdrop about 15 people can fit in the picture.
What do we need to provide you?
All we need is easy access to a standard power outlet and a flat, dry space for our booth.
What forms of payment do you accept?
We accept cash, checks, and Visa, MasterCard and Discover credit cards. The remaining balance is due one week prior to the event.
Staffing DJS to over 1,000 retail events per year.
The D Jay Company staffs disk jockeys for over 1,000 events yearly, serving America's most prominent brands. Our DJ's represent the best sourced talent in each geographical area. DJ's are trained to create that special atmosphere that lures customers, enhancing the buying experience for the buyer, and growing the sale for the brand by keeping the buyer's senses engaged in a unique shopping adventure.
Whether your brand is producing a brand event in one store, or over hundreds of locations, The D Jay Company has the staffing and resources to allow you to replicate campaigns over hundreds of cities simultaneously.
We have carefully selected DJ's with the "Right LOOK" and the "Right SOUND" to match your brand's demographics.
We Provide Professional Disc Jockeys for:
Retail Campaigns
Fashion Events
Corporate Events
Trade Show Entertainment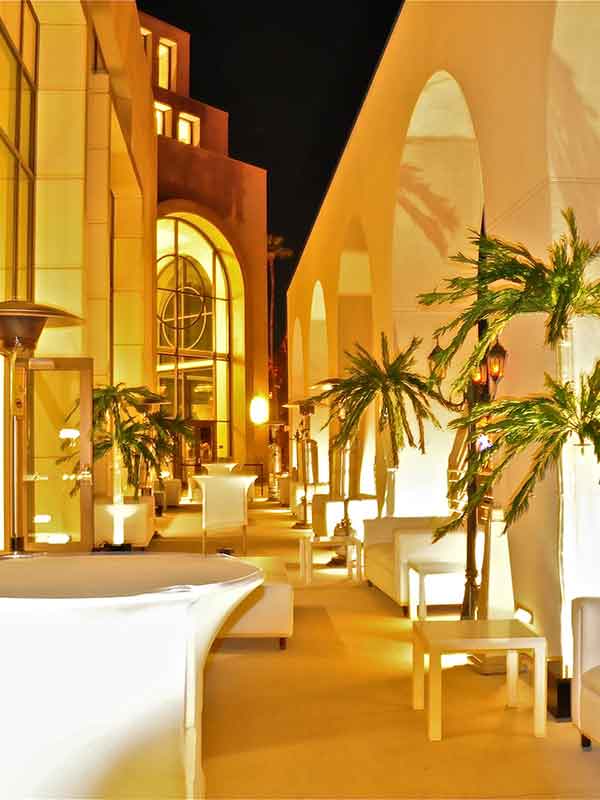 OFFERING THE BEST DJ AND LIGHTING SERVICES FOR ALL TYPES OF SPECIAL EVENTS INCLUDING:
CORPORATE EVENTS • PRIVATE EVENTS • SCHOOL EVENTS • RETAIL DJ'S • QUINCEANERAS • BAR/BAT MIZVAH • FAMILY EVENTS
SERVING:
LOS ANGELES • SOUTHERN CALIFORNIA • CENTRAL CALIFORNIA • LAS VEGAS • SCOTTSDALE, AZ • MAUI